Welcome to the TeleCMI CHUB Documentation. with simple scripts, you can build your own analytics like CRM by retrieving all the call information from us. TeleCMI provides webhooks, live events, and API to log each and every call into your dashboard.
To use webhooks, live events and API you need a TeleCMI account. Sign up if you don't have an account.
Sign up
To create your account, click Sign up.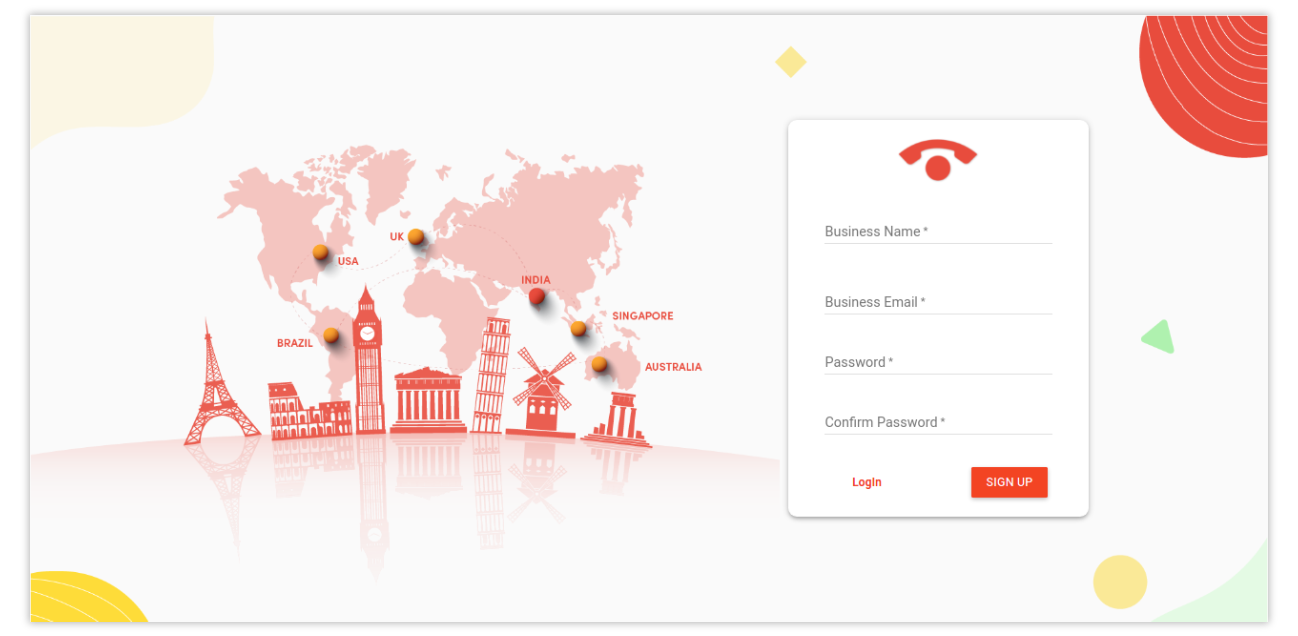 Fill all the required details and verify your mobile with OTP to complete the signup process. After completing the signup process you need to choose your business number. Click the choose number button and select the plan which suits you and add your business number.